Glennie Scott, Pianist/Singer/Teacher
Houston entertainer Glennie Scott has performed in such favorite venues as the Warwick Club, Vargo's, Sonny Look's, River Oaks Country Club, the Four Seasons Hotel, Cellar Door Restaurants, Portobello's, the Rivoli Restaurant, the Inn on the Park, the Swiss Chalet, Goode Co. Seafood, to name only a few. She has performed nationally in San Francisco, Chicago, Philadelphia, Plantation Key in Florida, and internationally in Sweden and Norway.
She has acted as Musical Director for several theater productions, including an original show entitled "Winners," created in Houston by Charles Strouse through Theater on Wheels, and "The King and I" and "And the World Goes Round" at Houston Community College, and she made her theatrical debut in the Bayou City Concert Musicals production of "70 Girls 70″ at the Hobby Center in 2004, in which she played – call it type-casting if you wish – Lorraine, the Piano Player. She worked for several years as Keyboard Artist and interim Music Director at Terrace United Methodist Church, and also performed with the contemporary worship band at St. Luke's Methodist Church.
She creates many special events for private or corporate clients. She has performed a one-woman Cole Porter show in such venues as April Sound Club on Lake Conroe. She has presented more than a hundred shows at Ovations in Rice Village, including nights honoring composers and lyricists such as George & Ira Gershwin, Rodgers & Hart, Rodgers & Hammerstein, Harold Arlen, Burt Bacharach, and many more.
She has created cabaret evenings and performed with Holly Vee, Elizabeth Karkowski, Judy England, Jerry Roberts, Kay Emberg, Tom McKinney, Paul Hope, Songbird, Cheap Therapy/ The Noels, Steve Riley, Barbara Johnson, Craig Ryan, Kathleen Knight, Susan Shofner, Tommy Michael, Tony Pryor, Ronnie David, Theresa Behenna, Leah Stonum and many other local entertainers. She plays for weddings, anniversaries, birthdays, and any other special events, always hoping to make each occasion special for the individual clients.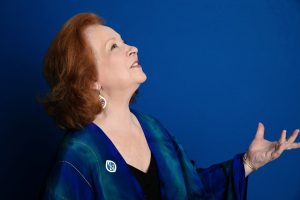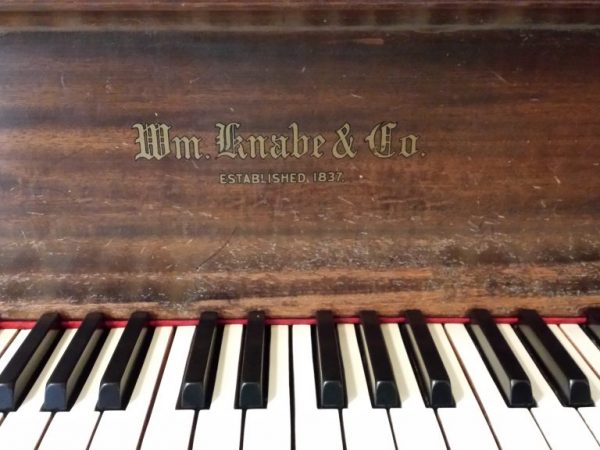 Background
She began studying and playing piano at the age of 3. Before beginning her career as a performer, she attended Rice University (as a math major!), transferring to Centenary College of Louisiana where she received her Bachelor of Arts with a major in piano performance and music theory. There she also sang with the famed Centenary College Choir. She studied voice many years in Houston with Michael Lawrence. She has also studied accounting at St. Thomas University and UofH, and received her Masters of Liberal Arts from HBU.
Present
She presently teaches voice and piano to private students as well as coaching for auditions, plays a few nights a month at Cavatore's Italian Restaurant on Ella Blvd., and performs regularly at several retirement communities such as The Forum at Memorial Woods, The Treemont Retirement Community, The Meridian in Galveston, and others. She has done both solo and collaborative shows (especially for seniors) at Beth Yeshurun, Seven Acres, First Presbyterian Church, St. Michael's Catholic Church. Braes Interfaith Ministries, Willow Meadows Baptist Church, FUMC of the Woodlands, Unity Church of the Woodlands, and other such venues.
She plays for weddings, anniversaries, birthdays, and any other special events, always hoping to make each occasion special for the individual clients.
In her spare time, she loves to travel, write (poetry, music, and musings), attend concerts, and supports the arts and related learning experiences. She is a proud mother of one son, and the doting grandmother of one grandson.